Saturday 30th May 1998


This on-line paper is now archived for perpetuity in the National Library of Australia
---

Subscriber's password check
(have your subscription number handy)
Subscribers get free access to the monthly "The Strategy" on-line from April 1998.
Recent stories exclusive to (how to) subscribe/rs of the Australian National News of the Day now at the bottom of this page.
---
Current topical links (available to all readers):
[Links to the MAI]
[Queensland One Nation State Election website] [One Nation Federal Web Site]
Archive of weekly features (available to all readers):
[The Canberra Column] [Economic Rationalism]
---
Today's Headlines
an Aussie's viewpoint on Australia's first daily Internet newspaper.
Since

October 1995
Happy Birthday Pauline...
Today is Pauline's birthday. For Hansonites - visit this page to see what incredible things Pauline has achieved for Australia in the last 18 months.
Today is the day that Australian politics realised that the focus of people power, through Pauline, was here to stay. People have had enough of the elite running the country with the bureaucrats and lobby groups to the exclusion of everyday Australians.
There is one thing for sure. When One Nation holds the balance of power expect a major shake-up in the bureaucracy - not in middle levels - but right at the top. In the politically correct committees; in the big business controlled committees; in the influence of the Graeme Richardson's and the Michael Kroger's who are paid consultancy fees to use their influence and to dance to Packer's tune. That tune cost little Australians Au$1.3 billion last year as Packer's financial wealth leaped yet again.
Good on ya Pauline.
People power in action
Busloads of One Nation supporters are expected to arrive in Queensland from New South Wales on June 13th to help the 79 candidates man their booths on election day.
This spontaneous outpouring of support from across the southern border has got to be a first in Australian politics. The operation will be entirely voluntary and is an outpouring of frustration that has been growing for years under the shackles of the entrenched political parties in Australia.
Final stretch for One Nation
Just two weeks out from the Queensland state election the Courier Mail have now started to come to their senses and realise what so many of us believed in. The good sense of the Australian people.
Late yesterday afternoon I had a call from state leader Heather Hill who asked me to check out a comment made to her by a Courier Mail reporter that News Limited had finally conceded that Pauline Hanson's One Nation was a major political force in Australia.
I checked out my contacts who told me that "One Nation was at last being treated as a serious political party" by the journos around the office.... I was supplied with the following which appeared in today's paper. The survey is on current voting intentions and covers five seats in the pro-Labor areas south of Brisbane.
One Nation was expected to do very badly in this area. The results, by A C Nielsen, tell a very different story...
Current Voting Intentions 26-27 May, % by Electorate

| | | | | | |
| --- | --- | --- | --- | --- | --- |
| Party | Total | Albert | Mansfield | Redlands | Springwood |
| Coalition | 37 | 39 | 44 | 31 | 34 |
| Labor | 28 | 20 | 31 | 33 | 27 |
| One Nation | 15 | 21 | 12 | 11 | 14 |
| Others | 11 | 6 | 9 | 17 | 16 |
| Undecided | 9 | 14 | 4 | 8 | 9 |
The mood is best summed from an ALP perspective up by Dennis Atkins, who used to be Wayne Goss' (ex-ALP Premier) adviser, who says: "The Labor Party finds itself in danger of winning the campaign but losing the war. Peter Beattie has been focussed and disciplined, trying to be heard above the One Nation static. But the Coalition's strategic decision to give One Nation preferences was the most important move of the week. And that smell of political death for Labor."
In today's Courier Mail there is a radical change in reporting with a sense of acceptance of the inevitable... Matthew Franklin in an article headed "The Heart of the Matter" writes, "Finally a week-and-a-half into the June 13 state election campaign, the penny has dropped. The big parties are realising a lot of people have given up listening.
"That's why, according to some polls, as many as one in three people in some electorates say they want to vote for One Nation - a virgin political movement with no runs on the board, questionable morals and ethical positions and the potential to inflict real and lasting damage on the national economy and Australia's international reputation.
"To the veteran political operators, the current situation defies logic."
Of course, even in the above statement Pauline Hanson is grotesquely misrepresented - an interesting fact because a survey on 208 Queenslanders by Andre Le Pot, a University of Queensland student, in the School of Journalism came up with the following very interesting result. 57% felt that the media were biased against Pauline Hanson's One Nation.
The Labor Party and their lies about the so-called "racist party" and putting One Nation last has come to haunt them...
In fact the Labor party have shown their bigotry and loss of direction and credibility in a classic way. In the Brisbane seat of Ashgrove the ALP candidate will put Graeme Campbell's Australia First party ahead of the Liberal Party. Let us remember that to all intents and purposes the only difference between One Nation and Australia First policies is the name.
The Coalition have jumped on the move calling the ALP hypocritical. The tweedle-dee and tweedle-dum of politics are about to see the deceit and corruption that they have allowed to flourish in state government to be revealed. Yes, One Nation will blow the whistle on any corruption, such as the "Shreddergate" allegations found when its members enter parliament.
One Nation Deputy State Leader Ian Petersen talks on policy.
Ian Petersen revealed yesterday that Australians would have to pay more for some goods if the party's protectionist policies were adopted.
"Tariffs are a federal issue, but we won't back away from the fact that a state government has a moral obligation to apply pressure on the Federal Government," Petersen said yesterday.
"A lot of people in the cities do not understand how devastating tariff reduction has been not just to the bush, but to regional Australia as well.
"Cheaper imports catch up with you because unemployment increases, fewer people pay tax, and eventually the bubble bursts.
"People need to understand it might be better in the long run to pay a couple of hundred dollars more on a new car to protect a local industry."
Queensland farmers Federation president Lex Buchanan disagreed saying, "It's a very emotive issue and One Nation will probably gain a few votes through it... but you can't really go backwards now."
Petersen responded by saying that he did not see how One Nation's policies would affect international tourism But if it did, it would be a small price to pay for restoring viability to regional Australia".
Petersen went on to say that foreign ownership would be restricted under One Nation with multilateral trade agreements like the MAI being replaced with specific bilateral ones.
Further One Nation policies are expected to be released next week.
Porky Pie Fischer comes clean
The man who is renowned for telling porkies when it comes to One Nation has come clean for a change... Deputy Prime Minister Tim Fischer confirmed yesterday that even if One Nation won fifteen seats in the Queensland state election trade links with Asia would not be affected.
"Whether she wins 15 seats or whether she wins no seats in Queensland there's a much better understanding of the enduring commitment of the Australian government - state and federal - to doing business with Asia."
Political Correctness a risky business.
Extract from article in today's Courier Mail:
And some people wonder about the rise and rise of an Ipswich fish and chip lady who keeps rasping on about making this just the one nation again? They must live in ivory towers, those who wonder about Pauline Hanson.
---
Making the news" -
an indepth exposé of media and political collusion at the highest possible levels in Australia.
---

You say:
Subject: sheehan's book
Dear GWB
Any idea where I could get a copy of Paul Sheehan's Among the Barbarians: (The Dividing of Australia). ? I saw mention of it in your "letters to the editor" section on Friday's News of the Day.
regards
N. Daniel
Subject: re:pages
Hi,
I don't know who volunteered to do the net pages but they are among the most informative I have seen and every word I read of Pauline's gives me faith in my fellow Australians again to know that she is out there and with so many others supporting her who think just like I do. Keep soldiering on to cut out the decades of rot and get us back to who we once were......Well done...........
Ned
Subject: There he goes again!
Malcolm Fraser reminds me of the character played by Peter Sellers in the opening scenes of the movie, 'The Party'. Sellers plays a movie extra determined to steal the scene. Instead of playing a few notes on his bugle, getting shot, falling down and staying down, he keeps clambering up again and again blowing more bugle until the whole scene is wrecked. That's our Mal. He just won't lie down and shut up.
Considering he posed for the stone statues on Easter Island, this guy must have been pestering the human race for centuries.
Graham Strachan.
Subject: Hansonism and Hansonites
Dear One Nation Members, Supporters and Candidates,
The elite, their media and automatons who march lockstep to their commands, have given you the ideal tools for stuffing their intended indults back down their collective throats. this.
What better way than to flaunt your pride in association with Pauline Hanson and helping her to help Australia, than by wearing T-Shirts with appropriate motifs to the Queensland polling places on 13th June. Anyone who has withstood the stink of over-ripe eggs flung by rent-a-thugs at the launches should get even extra satisfaction.
The T-Shirt possibilities are limitless, for example:
"Hansonite and PROUD OF IT!",
"Hansonism is the ONLY WAY to go - why not join is?
Only your imagination and conscience should be your guide as they would draw admiration everywhere, while worn to the polls, at the polls, from the polls and in the pubs after the polls!
Contests for the best (and worst) could add additional spice to the already serious nature and importance of this 13th June 1998 -
Election Day for the FIRST One Nation Candidates!
Happy voting to you all,
john hamilton - USA
Subject: Re: ABC'S WORLD AT NOON THURSDAY 29 MAY 98
Bruce Ruxton, the RSL's Victorian State President and former Deputy National President appeared on World at Noon yesterday to belatedly declare the RSL's opposition to the concept of multiculturalism.
Although I am no longer a member of the RSL, in a letter to Pauline Hanson on 27 August 1997 I wrote in part:-
(Quote)
I am a member of the RSL and my interpretation of the RSL Standing Policy on population and immigration is that it is closely aligned to that of the One Nation Party. Reference is made to the following:-
Para. 16 POPULATION. The population policy of the League is designed to draw together all matters which have a direct effect on the development of the population of Australia as a cohesive society, and which recognises its historical background and cultural roots. Whilst the League accepts the significance of the geographical location of Australia on the regional relationships it must cultivate to ensure the security and prosperity of its people, it also recognises that its strength, like that of all other great nations, lies in the maintenance of its important historical and cultural ties. For Australia, those ties are primarily with the Western European nations which first explored, then established enduring outposts of Western European civilisation in the southern seas. ( My emphasis added)
As an RSL member I am ashamed that an organisation that boasts a membership of 250,000 could hide dumbstruck behind the skirt of one brave woman (and I am not being sexist) while she is constantly attacked and ridiculed for taking up what should be their fight and their cause.
You may also like to put that question to the National President of the RSL. After all it is his job to defend the Standing Policy of an organisation that was born out of the blood of those brave souls who laid down their lives defending this country.
(Unquote)
Is the timing of the RSL's "coming out" on multiculturalism and the Queensland election just a coincidence or is Bruce Ruxton giving the nod to the 40,000 RSL members (closet patriots) in Queensland to support Pauline Hanson and One Nation?
I have been a long time critic of the administration of the RSL but I do believe old Bruce can smell victory in the wind.
Lets hope so.
Keep up the good fight Pauline.
Ken Hunter
Subject: The Times they are a changin'
Remember when I came up with the slogan that we shouldn't be saying sorry, they should be thanking us for sparing them. Well a Liberal MP came up with that very slogan here in W.A. for sorry day. Boy is he sorry now! Here's a bloody good idea on account of it being mine: Why doesn't somebody try and get hold of some of the white Australians that were taken away from their parents by welfare at the same time and under the same circumstances. Get them to ask the Abbo industry why one group of Australians deserve an apology while another group don't, just because their skin isn't dark enough. Talk about your apartheid. Just a thought anyway, I'll continue to drop lines whenever my mind comes up with more great ideas. Did you ever get in touch with my boy, by the way?
Yours in subversion,
Jase
Subject: Poor Laurie Oates
I had a bit of a chortle reading the title of Laurie Oates' diatribe: "Contagious bigotry threatens the nation". Indeed it does, and it's coming from the likes of him.
He's worried that Borbidge has been unsuccessful in winning back 'voters attracted by Hanson's bigotry and populist rhetoric'. That sounds pretty bigoted to me. And the prospect of One Nation holding the balance of power after the election would 'spook investors. And Queensland would again become the redneck state, the butt of countless southern jokes'. Judge for yourselves as to who is the bigot.
The prospect of a good state election result spilling over into the federal arena has really put the wind up Laurie. He realises that issues such as 'native title will be even more potent'. Indeed they will, so he falls back onto blaming Howard who is 'still giving aid and comfort to this haven of bigots, racists and gun-nuts'. That's us folks.
Poor Laurie Oates. He is living in a sort of timewarp where people still rely on journalists for their information. He has no understanding that the internet is a wonderfully subversive place where we can find out things without their mediation, distortion and censorship.
Another Laurie (Brereton, Shadow Foreign Affairs spokesman) was just as bad. Yesterday he said, 'The likes of Pauline Hanson and One Nation should receive no aid or comfort whatsoever from the political mainstream. They are a cancer which threatens to poison Australian political life for years to come.' As well he accused the Coalition of 'underlying sympathy for One Nation's racist agenda'. Yawn. Zzzz.
Antonia Feitz
Another perfect day in paradise.
Have a good one.
---
Recent stories exclusive to (how to) subscribe/rs of the Australian National News of the Day:
Taking on News Limited at the Australian Press Council in Sydney.- 23rd May 1998
Launch of One Nation's Queensland leadership.- 22nd May 1998
Protest over closure of National Australia Bank branch in Ipswich - 21st May 1998
Pauline Hanson meets the people of Blair - 20th May 1998
Unethical trifecta expose Courier Mail's intellectual prostitutes - 9th May 1998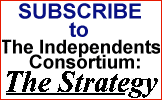 MIGA - son of MAI exposed - 8th May
Just me and Pauline - 5th May
One Nation breakfast - 4th May
Just who are the Mont Pelerin Society - 3rd May
The Internet and the DEATH of the MAI - 30th April
Launch of Pauline Hanson's re-election campaign - 29th April
Second One Nation protest surprises Bob McMullan - 28th April
Sultan of Brunei buys up big tracks of Australia - then negotiates Indonesian "settlements" 25th April
Maritime Union of Australia win in the Federal Court 22nd April
---

Return to Australian National News of the Day
#
---
See GLOBE International for other world news.

---
anotd