Friday 21st May 1998


This on-line paper is now archived for perpetuity in the National Library of Australia
---

Subscriber's password check
(have your subscription number handy)
Subscribers get free access to the monthly "The Strategy" on-line from April 1998.
Recent stories exclusive to (how to) subscribe/rs of the Australian National News of the Day now at the bottom of this page.
---
Current topical links (available to all readers):
[Links to the MAI]
[Queensland One Nation State Election website] [One Nation Federal Web Site]
Archive of weekly features (available to all readers):
[The Canberra Column] [Economic Rationalism]
---
Today's Headlines
an Aussie's viewpoint on Australia's first daily Internet newspaper.
Since

October 1995
One Nation to elect state leader today.
Pauline Hanson will today announce the party's state leader and deputy leader following the announcement by State Premier Rob Borbidge of the June 13 election date.
Ipswich candidate and spokeswoman for family affairs, Heather Hill, is expected to be appointed leader with spokesman for primary industry, Ian Petersen, candidate for Gympie, expected to be appointed deputy leader of One Nation in Queensland. The selection was made over the weekend by the Queensland state executive of Peter James, Tom King, and Paul Trewartha.

Petersen and Hill were two of the four original state candidates announced by Pauline Hanson in January this year. In the picture right Heather Hill is in red and Ian Petersen is on the right closest to the camera.
It is expected that Heather Hill will announce her family services policies in the next few day amongst a number of other One Nation policies.
In other developments over the last few days the brother of One Nation President, David Ettridge, Michael, has been dumped as the candidate for Mackay after the branch appointed Barry Evans in his place over the weekend.
The move by the branch follows months of growing irritation by many branch members over his selection. Pauline Hanson supported the state executive's decision to make the change from Ettridge to Evans.
Following his dumping Michael Ettridge claimed that the Mackay branch had been taken over by right wing extremists, "They all run around in the hills with military-style weapons they haven't got," he said.
A spokesman for the Mackay branch responded to Ettridge's claims saying, "Mr Ettridge has an axe to grind because he was disendorsed over a series of differences of opinion."
It is understood that Pauline Hanson felt so strongly about the issue that she was ready to stand down if the branch had not got its way over their decision to replace Ettridge.
Pauline has always said that if she loses control of One Nation she will walk away from the party - effectively destroying it. This commitment is a safeguard for party members to know that she is in control of its direction.
In other state news Labor leader Peter Beattie rolled out the pork barrel yesterday claiming that he would reduce unemployment to just 5% from the current 19% in just three years.
Bank protest raises FSIA profile in Ipswich
A very successful protest was held outside the main Ipswich branch of National Australia Bank. The three musketeers, Paff, Balson and Hughes arrived just before the bank opened at 9.30am and handed out brochures to clients waiting to go in.
We handed out the brochure for about an hour before moving to the small businesses in the vicinity.
The response was one of shock and outrage - many people just said "Not ANOTHER bank closure!" Of course the bottom line is all that counts for the foreign owners of Australian banks.
DOWNER'S SYNDROME: GLOBAPHILIA
Here is an extract from this week's article:
(c) Copyright 1998: Graham Strachan
In a book called 'The Origin of Consciousness in the Breakdown of the Bicameral Mind', American psychologist Dr. Julian Jaynes of Princeton University reasoned that in the course of human evolution man must have progressed from an animal consciousness to a fully developed human consciousness at some stage. That stage would have coincided with the development of language and was thus fairly recent. The fully developed human consciousness differs from that of the animal, in this case the ape, in its ability to think in concepts and principles which enable it to reason. The animal perceives its surroundings but, so far as can be determined, cannot integrate those precepts into concepts and reason for itself. It relies instead on instinct, learned behaviour, and a tendency to follow the herd.
Jaynes reasoned that the transition from animal to human consciousness was not a sudden switching on of lights, but gradual, involving an intermediate stage he called the 'bicameral mode'. The person in bicameral mode was not quite fully conscious in the sense of being able to reason, but could do most other things. Bicameralism was 'following mode'. People operating in it relied on learned behaviour, instructions from people in authority, and in new situations counsel from 'the gods'. Man operated in this mode even into the fairly advanced stages of early civilisation.
Note the role of Packer's man in the Liberal Party...
Libs' Senate voting shake-up would thwart minor parties
The Howard Government is considering making controversial changes to the Senate voting system if it is forced into a second double-dissolution election by Labor blocking the introduction of a GST.
The changes would be designed to minimise the potential for minor parties to exert a balance-of-power role in the Upper House, impeding the ability of governments to deliver on their legislative programs.
Senior Government figures said yesterday the Coalition would have to "give serious consideration" to overhauling the Senate voting system if it was re-elected but failed to get its tax reform passage through a hostile Upper House.
"It is not on the agenda now. But there is no doubt a second double-dissolution campaign will be run primarily on the issue of the Senate's ability to interfere with a mandate," one strategist said.
The Government briefly flirted with the idea of changing the Senate voting system mid-term after the departing Liberal Federal director, Mr Andrew Robb, revealed he had done work on an alternative system.
There was some preliminary discussion about making a reform bill a double-dissolution trigger, allowing the Government to overcome its lack of numbers in the Senate by forcing the bill through in a subsequent joint sitting.
While the Prime Minister said late last year it was not on the immediate agenda, reform of the Senate has been raised a number of times in party-room debates.
Among plans that have been floated was one by the backbencher Mr Wilson Tuckey that would require senators to get a threshold vote before being elected. There has also been talk of scrapping the 1984 Labor reforms, reducing the Senate representation for each State from 12 to 10.
But the major backing is for the Robb plan, which would duplicate the Victorian Upper House system by dividing each State into six geographical regions, with voters choosing, on a preferential system, two senators for each region.
This would make it extremely hard for minor parties to win seats.
The Liberals' Federal president, Mr Tony Staley, has also called for reform, arguing it was now too easy for senators with tiny electoral support to frustrate a government's legislative program.
Mr Robb, who now works for the Packer organisation, said the threat by the Opposition Leader, Mr Beazley, to block a GST even if Labor lost the election, reinforced the need for legislative reform.
Jakarta Opposition Rejects Suharto Plan
JAKARTA, Indonesia, May 20 (Wednesday)—Thousands of cheering, chanting students continued their occupation of the Indonesian parliament grounds this morning -- their ranks bolstered by hundreds more young students arriving by the hour -- in an extraordinary show of "People Power" defiance of President Suharto and his plan to stay in office long enough to oversee a gradual transition to a new, elected leadership.
But a massive military clampdown on the capital prevented a planned anti-government march that had been expected to draw a million people into the streets. The entire downtown section of the city was sealed off today by barbed-wire barricades, and tanks guarded the major routes to key government monuments and the presidential palace.
With the rally cancelled, the parliament building and surrounding grounds became the new focal point of the students' anti-government protest -- drawing comparisons to the way Beijing's Tiananmen Square became the venue for a 1989 student uprising that ended in violence. Troops have taken up positions around the parliament grounds, blocking traffic along a major highway that runs past the complex. But the soldiers were not preventing newly arriving students from entering the compound through gates after showing their school identification cards.
By midday, thousands of non-students gathered around the perimeter of the parliament grounds, shouting support for the students, chanting "Reformsi, Reformsi, Reformsi," and hurling insults at soldiers who formed a ring around the compound.
Organizers said they called off today's planned march to avoid the risk of confrontation with the troops and a continuation of violence that led to the deaths of more than 500 rioters last week. "Since midnight, I have been observing the military preparations to crack down on the people who are going to the demonstrations," said march organizer and Muslim leader Amien Rais.
---
Making the news" -
an indepth exposé of media and political collusion at the highest possible levels in Australia.
---

You say:
Subject: Who's Right...Who's Wrong and Who's Confused?
Dear Sir,
On The Brisbane Channel 7 News on Tuesday evening, Lexy Hamilton-Smith interviewed Rob Borbidge and then Peter Beattie.
Rob Borbidge said......."A vote for One Nation is a vote for Labor"
Peter Beattie said........"A vote for One nation is a vote for the Coalition"
Please Explain?
Allan W. Doak
Subject: The Courier Mail, Tuesday 19th May 1998
Dear Editor,
regarding today's Courier Mail Editorial:
"The controversial Independent Queensland politicians ENJOYS full time, tax-payer-funded security from the Australian Federal Police that is at least the equal of that provided to Prime Minister John Howard."
What sort of masochist must Pauline Hanson be to "enjoy" full time police protection? How many people would wish this on themselves?
It seems to me that Pauline Hanson would not need this protection, if it wasn't for the extremist hatred incited by unethical journalists with their distorted media propaganda. Now that they have created the environment where such police protection has become necessary, they have the audacity to criticise Pauline for needing this security! Even worse, they try to suggest that she enjoys having to need this protection!!!
Can anybody be stupid enough to believe this crap?
Gweilo
Subject: Keep up the good work
Dear Sir,
I would like to encourage you.
My wife and I have always voted responsibly but we have never been greatly involved in politics. We have become increasingly disgusted with politicians and their self interest. It is a pleasant breath of fresh air to hear of someone who appears to be interested in what we, the people think.
We travel in my employment quite a bit and we do not hesitate to tell other Queenslanders and southerners what we think.
The media has done a very damaging job on One Nation in the southern states. We note that the media never gives One Nation the opportunity to present what is really being said.
When we viewed your web site, political speeches and other political areas we were impressed with the fight you have been putting up and have decided that we will certainly support you at the next election, state and federal.
Please inform us of candidates for the Redcliffe, Qld electorates, state and federal. Also, as the elections draw near please be sure to place on your web site the best way to vote so that One Nation gets the best advantage. You can count on our votes.
Thank you for your efforts,
Phil Packer
Subject: Poll Date is Set!
Yes! At last! Our Queensland candidates are about to become part of political history.
On behalf of the members of Pauline Hanson's One Nation Orange and District Branch (NSW), here's wishing you all the best. We can now show the nation that we are a political force; we can now get a say in government and hopefully put a stop to the dishonesty, rorts, and the ruination of our beautiful country.
Go get 'em Queensland!!!
Mark Bransdon
Branch president.
Subject:Gareth Evans address to National Press Club 20 May '98
The Shadow Treasurer spoke at today's Press Club on the Economy and Labor's policy. I think his presentation was very good and some of the things he said were quite credible especially the reasons why Australia should not have a GST. In the words of Michelle Gratton (former of the Age now with the Financial Review) and a respected journalist his presentation was that of a polished lawyer. So when he got into three tiers of logic as to how the economy would have been if Labor had still been there and not the Liberals -he lost me. 'Cos I'm a simple person and I don't know who would have made the biggest stuff up over the last three years Labor or the Liberals (plus those idiots called Nationals).
No matter how good the presentation - talks cheap - remember Paul Keating.
So let's face it Labor can stuff up - look at their record on privatization. They sold our proud Airline (QANTAS) to the British Airways - they always wanted it because it's money for jam. All the London traffic (the kangaroo route) as well as the Japanese trade. What happened next they sacked the Australian maintenance staff because it's cheaper to service the planes overseas. Then there was the balls up with the State Bank of Victoria (under a State labor government) which then led to the privatization of the Commonwealth bank. Think of all the bank closures in country towns. It's all very well for Gareth to mention the drift from country towns in his speech - but who started it off - Labor and their trade policies , privatization and so forth.
Just by way of gossip the journos were going to sleep during this heavy presentation but Cheryl Kernot she kept awake!
Tony Price
Public service leaders
Dear Editor,
Given that the land mass of the British Isles could be fitted into New South Wales Australia perhaps six times over, it is interesting to learn, from the Lateline programme on the Australian Broadcasting Corporation's Television network, that the (dis)United Kingdom seems destined to be torn asunder by parochialism.
The (un)democratic political party machines in Australia are, behind the scenes, working furiously towards establishing a Republic with centralised power in the hands of a "public service" bureaucracy domiciled in Canberra, Australian Capital Territory and only "advisory" bodies at regional levels (replacing both States/Territories and Local Government). Whilst, back in the "old country" Prime Minister Tony Blair and his Labour Party are expediting the time when the English will rebel against the continuing subsidisation of the other members of that country's United Kingdom.
Sincerely,
J o n M. A x t e n s
Subject: Indonesia
It will be very interesting if there was to be a change of government in Indonesia.
Perhaps our Government and the opposition will show their true colours, as regards to their attitude to the new government of that country.
How will Howard and Beasley react to a Iran style of Moslem style government installed in Indonesia?
Peter
Another perfect day in paradise. Today I will be at the One Nation announcement of state party leaders.
Have a good one.
---
Recent stories exclusive to (how to) subscribe/rs of the Australian National News of the Day:
Protest over closure of National Australia Bank branch in Ipswich - 21st May 1998
Pauline Hanson meets the people of Blair - 20th May 1998
Unethical trifecta expose Courier Mail's intellectual prostitutes - 9th May 1998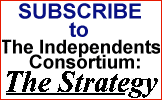 MIGA - son of MAI exposed - 8th May
Just me and Pauline - 5th May
One Nation breakfast - 4th May
Just who are the Mont Pelerin Society - 3rd May
The Internet and the DEATH of the MAI - 30th April
Launch of Pauline Hanson's re-election campaign - 29th April
Second One Nation protest surprises Bob McMullan - 28th April
Sultan of Brunei buys up big tracks of Australia - then negotiates Indonesian "settlements" 25th April
Maritime Union of Australia win in the Federal Court 22nd April

---

Return to Australian National News of the Day
#
---
See GLOBE International for other world news.

---
anotd