Australian National


(anotd)
Thursday 9th July 1998


This on-line paper is now archived for perpetuity in the National Library of Australia
---

Subscriber's password check
(have your subscription number handy)
Subscribers get free access to the monthly "The Strategy" on-line from April 1998.
Recent stories exclusive to (how to) subscribe/rs of the Australian National News of the Day now at the bottom of this page.


"ON NOW" weekly abbreviated anotd fax-back -
Dial: 1902 211037 and follow the instructions.
(Note: costs 0.75 c per minute will be billed to your phone account under "ON NOW NEWS LETTER")
---
Current topical links (available to all readers):
[Links to the MAI]
[One Nation on-line DISCUSSION forum] [One Nation Federal Web Site]
Archive of weekly features (available to all readers):
[The Canberra Column] [Economic Rationalism]
---
Today's Headlines
an Aussie's viewpoint on Australia's first daily Internet newspaper.
Since

October 1995
Still on and off-line
Between the One Nation lines
Well, the sanctimonious, self-serving Jewish community have shown all Australians just what they stand for.
Earlier this week the Australia/Israeli Review, a radical zionist magazine which promotes world government and is, in part, edited by a self-proclaimed fascist, David Greason, illegally obtained a confidential list of 2,000 One Nation members then published their names in the magazine together with the suburbs in which they lived. It then went around gloating about their "scoop".
What they did smacks of Nazism - the type of intimidation that these so-called hard-done by Jewish people have fought so long and hard to halt in this modern world of ours.
But in all things politically correct the media do not seem to recognise the bastardry of the men and women who are behind this appalling behaviour. Editor of the magazine Michael Kapel said, "We believe in a healthy democracy... (allowing us to publish the list)".
The media have often referred to Pauline Hanson's One Nation party as anti-sematic with absolutely no basis for the comment - now we have the clear evidence that the zionists in Australia are anti-Australian. What they did in publishing the list goes against all recognised norms of acceptable behaviour in this great country of ours. One wonders what the media would say if I published the mailing list of the Australia/Israel Review subscribers (with suburbs). There would be a nationwide outcry with accusations that my action was proof of anti-sematic behaviour.
Yesterday at 2.30pm Natasha Bita from the Australian on (02) 3867 4453 contacted one of the One Nation donors, J Bubb, who was listed in the Australia/Israel Review article.
Bubb contacted me and said, "I am perturbed that my name was published in this magazine. The Australian newspaper were able to track me down from the listing because the article listed my suburb - who else could now use that information? If my house is fire bombed who do I blame?"
Pauline Hanson's political adviser, David Oldfield, said, "Its just a disgraceful intrusion. You leave these people potentially open to persecution by lunatics. The history of the Jewish people, which we all are very, very sorry about, must surely tell them that you don't go around publishing lists of confidential memberships."
One of the people named on the "donors" list is Lynn Johnson. Mrs Johnson died earlier this year in a tragic light aircraft accident. How would those behind this travesty feel if the names of people that have tragically died been published in a blatantly derogatory manner.
Today Alan Jones summed up the sick move extremely well, when he said on today's Channel 9 programme.
Here is an extract from what he said:
Now we have the appalling business of members of the One Nation party being named in the Australia/Israel Review, 2000 One Nation members and the suburbs in which they live, do you mind.
What the hell are we up to? Are these people rapists, are they peadophiles, are they thieves, are they criminals?
Do we have a list of those who are members of the Communist Party, the Labor Party, the National Party, or is this just designed to promote hatred and vilification of Pauline Hanson. Well it won't work.
Background Briefing:
Email is the killer application of the new technologies, and as you'll hear today, it is a powerful tool that can turn around and bite everyone. President Clinton gets about 200,000 a day. The One Nation party is right in there, too, this week putting pressure on Big Business. One Nation's Webmaster, Scott Balson, sent this message out to supporters this week....
---
Making the news" -
an indepth exposé of media and political collusion at the highest possible levels in Australia.
---

Another perfect day in paradise.
Have a good one.
---
Recent stories exclusive to (how to) subscribe/rs of the Australian National News of the Day:
The One Nation mailing list published in the Australia/Israeli Review - 9th July 1998
The Barbara Hazelton betrayal - 2nd July 1998
Pauline Hanson's One Nation Queensland State MPs meet in Parliament - 27th June 1998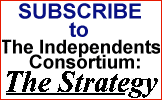 QANTAS censor Pauline Hanson - 24th June 1998
"Paul" (Big "K") Costello's lies - 22nd June 1998
Live coverage of Queensland State Elections - 13th June 1998
Beattie's preference lies exposed - 11th June 1998
Launch of One Nation state policies - 8th June 1998
Sixty Minutes break new barriers in unethical reporting - 6th June 1998
Ray Martin revelas his spots when challenging Pauline Hanson on A Current Affair - 4th June 1998
The backlash to Ray Martin's unethical behaviour during his interview with Pauline Hanson.- 4th June 1998


---

Return to Australian National News of the Day
#
---
See GLOBE International for other world news.

---
anotd