Pauline Hanson's One Nation
Click on above buttons to become involved or use search options...
---
Latest News
You are on the web page the media do not want you to know about. In the links below you can read the truth of what Pauline Hanson and One Nation stand for. Read what Pauline says and believes without selective journalistic editing. If you take your time you might discover the reason why so many Australians now support this party.
---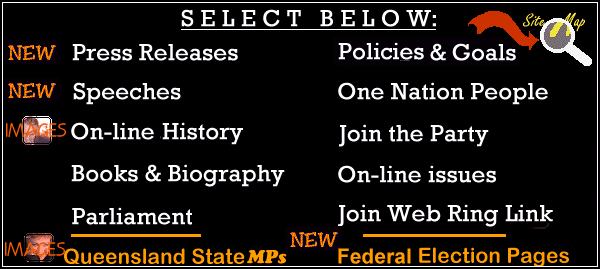 The FSIA and the MAI

---
Help us get Australia going - make

to One Nation.
Please take a moment to petition the Prime Minister against putting Pauline Hanson's One Nation last on all "How to Vote" cards at the next Federal election.
If you believe in a democratic Australia your voice needs to be heard.
Enquiry #
since 19th April 1997.
---
---
---