How sick and biased is the Australian mainstream media?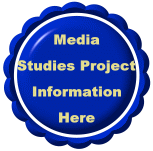 The information the mainstream media in Australia DO NOT WANT YOU TO SEE....
News Limited - the cancer destroying media ethics in this country
The outrageous scandal involving Prime Minister Kevin Rudd being covered up by the mainstream media (read tip of the iceberg):
The failed attempt by Channel 7's Today Tonight to try and close down a project helping thousands of villagers around the world. They did this in an attempt to make a few dollars by helping an advertiser promote their travel insurance policy. How sick is that?
No matter what you might hear media concentration is bad for freedom of speech and simply gives the publishers power over the men and women we vote in to government. Australia is a victim of an American - Rupert Murdoch who runs the country through his network of newspapers.