THE LINDEBERG PETITION -
An Historic Document
1st November 1999
On Wednesday 27 October 1999 the Lindeberg Petition was tabled in the Queensland Parliament. Its like has never before been seen or tabled in any Australian Parliament in our nation's history. It is now a part of Queensland's political history and shall never depart its pages. It is a measure of many things.
Its content is a stirring earthquake on the body politic of Queensland. Its shockwaves are vast. It casts an unacceptable dark cloud over the conduct and integrity of Queensland's public administration and criminal justice system. It also reaches as far as the Australian Senate.
The Lindeberg Petition, even if the mainstream politicians on both sides are either too stupid to know or contemptuous to their Oaths of Public Office to preserve to the integrity of the system, has put them all on notice. Whatever happens from now on, none can ever say that he or she was unaware of the extent of cover-up or its seriousness. Ignorance no longer apply.
Several of the 85 pages of the Lindeberg Petition have been scanned in. It is, by any standard, highly disturbing reading. Readers are urged to obtain their own copy by contacting the Queensland Parliament, Bills and Papers Section ( Phone: 07 3406 7111) and request one to be sent by post. A copy will be provided without cost.
Ten pages of the Lindeberg Petition:
One; Two; Three; Four; Five; Six; Seven; Eight; Nine; Ten
When you read the Lindeberg Petition and judge the credibility and seriousness of its content, ask yourself why is it that neither The Courier-Mail nor ABC-Radio 4QR informed the voting public of its existence? You may wish to ask yourself why the Beattie Government is so desperate to hide it.
You may then start to understand why Shreddergate has gripped so many people, locally, nationally and internationally, once they have become acquainted with the facts and are no longer fooled or deceived by the lies peddled by those in authority with much to lose. You too will quickly appreciate that encapsulated in this Affair are issues of such public importance that no one less than an independent Special Prosecutor can be trusted to get to the truth.
The Lindeberg Petition - a public document covered by Parliamentary privilege - has now shone the torch on grubby unacceptable corruption hidden by successive Queensland Governments ever since the late 1989 establishment of the Heiner Inquiry and the 5 March 1990 order by the Goss Government to shred the evidence to prevent its use in court and to conceal State authorised abuse of children in a State-run institution.
DO YOURSELF, QUEENSLAND AND AUSTRALIA A SERVICE. REQUEST A COPY OF THE WHOLE LINDEBERG PETITION AS SOON AS POSSIBLE, AND TELL YOUR FRIENDS, WORK COLLEAGUES, RELATIVES, THEIR FRIENDS AND THEIR FRIENDS, COMMUNITY GROUPS, CHURCHES, STUDENTS AND OTHERS TO DO THE SAME. IT IS TOO IMPORTANT TO IGNORE.
---
THE QUESTION ONLY ONE NATION DARED TO ASK
Note the involvement of the Speaker, Ray Hollis, in trying to silence Bill Feldman while allowing others to discuss and ridicule his question.
On 28 October 1999, One Nation's Parliamentary Leader Bill Feldman rose in the Parliament and asked a Question Without Notice of Premier Peter Beattie on the Lindeberg Petition. This is what happened according to State Hansard:
Heiner Inquiry; Mr K. Lindeberg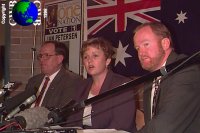 Mr FELDMAN (nearest camera):
I refer the Premier to the Lindeberg petition tabled yesterday, and I ask: Given that each and every one of us in this place is compromised until the serious allegations contained in the petition are examined, what action will he take to have those allegations investigated properly and restore confidence in the parliamentary process and this Parliament?
Mr BEATTIE:
I thank the honourable member for the question. I must admit that I have not had an opportunity to study the petition in detail. When I have an opportunity, I will study it in detail and examine all of the signatures on it. I understand that there is only one signature on the petition. That is an overwhelming petition. One signature!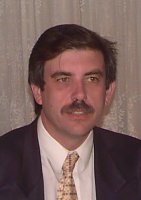 Mr Hamill (right):
Who was it? The Duke of Wellington, perhaps?
Mr BEATTIE:
The petition from Mr Grice had one signatory.
A Government member:
That would be a record, wouldn't it?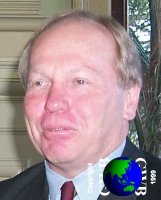 Mr BEATTIE (right):
It will go down in the record of this Parliament as the petition with the least number of signatures on it.
Mr Mackenroth:
Maybe someone shredded the other names.
Mr BEATTIE:
I take that very seriously. Were the other names shredded? I want the honourable member to tell this House.
Ms Bligh:
They ate them.
Mr FELDMAN:
I rise to a point of order. In relation to the comment made by the Minister for Families, perhaps we should look in the bowels of the Premier for the rest of those?
Mr SPEAKER:
Order! There is no point of order.
Mr BEATTIE:
Mr Speaker, the Minister for Tourism did a good job of whetting my appetite earlier, and the member for Caboolture just did a good job of getting rid of it. I think I will go without food for the rest of the day. I think the interjection by the Minister for Families was quite appropriate. Someone may have eaten them. We cannot seriously give huge weight to a petition with one signatory, bearing in mind the context of this whole issue. This issue has gone on like Blue Hills. It has gone on and on. But do honourable members know the difference?
Mr FELDMAN:
And it will not go away.
Mr SPEAKER:
Order! The honourable member will resume his seat.
Mr BEATTIE:
The difference between this issue and Blue Hills is that at least Blue Hills was funny sometimes.
Mr Schwarten:
And it had an audience.
Mr BEATTIE:
That is right; it had an audience. There is no audience for this issue. There have been more inquiries into this issue than we have had hot dinners. The answer is: no, no, no, no, no and no. It is done. It is finished. It is over.
Mr FELDMAN:
It was one of the best rating shows on the Sunday program.
Mr SPEAKER:
Order! The member for Caboolture! This is not a debate.
Mr BEATTIE:
I missed that. This is an historic petition, because it has the least number of signatures. That says it all.
IS MR BEATTIE REALLY THE FINAL ARBITER?
To understand the significance of Mr Beattie's disdain for the Lindeberg Petition, readers are strongly advised to first obtain a copy of it from the Queensland Parliament Bills and Papers Section (Phone 3406 7111) and read it carefully.
You may then ask yourself if a similar petition were to be tabled in Federal Parliament or any other State Parliament in Australia whether any Prime Minister or Premier would dare treat it in such a manner. Why is it that the Queensland Premier, saw fit to turn himself into a poor imitation of a stand-up comedian and to trivialise his answer on a petition presented to our Parliament by a citizen who sought to exercise his democratic right as one person representative of the community at large?
Already one of the many international observers to this on-going scandal has described Premier Beattie's and his ALP mates' treatment of the Lindeberg Petition in this way:
"…This is a depressing and embarrassing Australian illustration of government accountability trivialized at the highest elected levels with amusement, indifference, disdain and even thinly veiled ad hominem attacks against a victim of a government cover-up that was a violation of its own laws of evidence and recordkeeping -- a human rights travesty by the victim's supposed protectors of human rights. Perhaps this is why accountability is one of the very highest priority issues being addressed internationally by recordkeeping professionals today…."
Mr Beattie has set himself up as the final arbiter on this matter. He seems to believe that just because he has spoken, it must be so. If he laughs, it must be funny, and therefore, his colleagues can laugh too. His laughing parliamentary colleagues seem to be of the same view, and yet, it is a fair bet that very few have actually read the Lindeberg Petition.
As the political leader of our State and Parliament and a senior Australia political figure, Mr Beattie happily ridiculed the Lindeberg Petition just because it was only signed by one person, namely Mr Lindeberg. He saw it as a joke, afterall he had spoken and therefore it must be true.
Mr Beattie failed to recognise or appreciate the core principle at stake in the Feldman question. Any one citizen in a democracy may have just as valid a grievance as ten thousand of its citizens and that one citizen has a right to seek a respectful redress from his or her Parliament's Speaker and elected representatives through the sacred and time-honoured instrument of a petition so long as it complies with Standing Orders. The Lindeberg Petition complied with Standing Orders. When you read the Petition see whether or not you agree with the petitioner's concerns, and then appreciate, that Mr Beattie and his ALP colleagues were not just ridiculing Mr Lindeberg but you as well.
That failure and display of disdain was, in fact, the measure of Mr Beattie as a democrat and gave an insight into his character.
Readers of this webpage are strongly urged to access the Lindeberg Petition. Read it carefully so that you can better understand why One Nation's Parliamentary Leader Bill Feldman dared to ask the question he did when lesser hearts were silent. And then ask yourself, do you agree with Mr Beattie when he said: "… It is done. It is finished. It is over…"