Global Heroes in 1996

---
This section sponsored by:

---
November 1996

The Rainbow Man has a great web site dedicated to peace and equality in the world today.

In this particular link on his home page a rainbow was created to rise above the United Nations building in New York enabling the planets flag to fly over the flags of all nations.

Good on ya Fred Stern a la The Rainbow Man...
---
October 1996

World Crisis Network ". . . If someone is found to take care of the child, [Food For The Hungry] provides food, cookingutensils and plastic sheeting to the family. The youngsters and their guardians make regular visits to FoodFor The Hungry's compound where they are weighed, interviewed about their family life, and given food.By the end of September, 1,060 children had gone through the program. Some of them were foundwandering alone, plucked out of the arms of their dead parents or picked up by a stranger or neighbor.``All of them had ... either watched people being killed before crossing the border or dying from diarrheaor disease in Goma,'' [Libby Grasse, FH staffer] said. ``We have families where a 15-years-old takes careof three younger siblings. ... Even then they would rather try to keep their family situation together if wegive them support,'' she said. Food For The Hungry staff has trained aid workers from the Irish ReliefAgency Goal, which started a similar program at the Kibumba Refugee Camp. The U.N. Children's Fund(UNICEF) has given the U.S. agency money to train workers from other relief agencies." --- AssociatedPress report on unaccompanied children during the Rwanda Crisis, September 29, 1994.
---
September 1996
Granada Islamic school (GIS) in Santa Clara, California.

LSI Logic (NYSE: LSI) , a neighbor of the MCA (Muslim Community Association) in Santa Clara, California, has taken legal actionagainst the City of Santa Clara to revoke the use permit for our school and community center. The MCA is a non-profit organizationserving the community of Santa Clara with a full time school, a community center and a place for worship.

The Granada Islamic school (GIS) was started in 1988 and currently has 268 students. The number of students is expected to growfor the next school year. The school employs over 25 people including full time teachers. The school also offers free education andspecial classes for refugee children from needy places such Bosnia and Somalia. Accomplishments of the school include consistentlyhigher academic results than schools in nearby communities as well as a zero percent drop out rate. In addition, there has never been areported incident of students bringing guns or using drugs at this school.
---
August 1996

Olympic Aid Atlanta is a rare and wonderful opportunity for all of us to light a beacon of peace for young people everywhere, but especially for children in war.

This historic humanitarian partnership between the U.S. Committee for UNICEF and The Atlanta Committee for the Olympic Games will bring world-class athletes and the public together to raise funds for 18 million children in 14 war-torn nations - and UNICEF, the United Nations Children's Fund, will deliver the aid.
---
July 1996

Young Aboriginal Cathy Freeman stole the hearts of the world for her performance and sportsmanship in the women's 400 metre finals at the Atlanta Olympics. Well done Cathy we hail you as a true Australian sporting icon.
---
May 1996

Vote for Peace - Get your chance to vote for peace in the world.

A dream you dream alone is only a dream.
But a dream we dream together is reality.
(Yoko Ono, message to the people of Iceland)
---
April 1996

A simple site which lists links to number of associations on the Internet which have been setup to assist groups or communities around the world combat poverty. Each one, in its own right, is a global hero.
---
March 1996

This most unusual site highlights some interesting and relevant issues related to a well-know multinational fast food chain. McSpotlight raises real issues such as those listed below. Go see for yourself, but beware of QC's lurking in the shadows!
Nutrition - Can a diet high in saturated fat & sugar lead to heart disease & cancer?
Advertising - Are children being manipulated by advertising?
Employment - Is £3 an hour a fair wage for a company making $26 billion a year?
Environment- Are McDonald's responsible for damage to rainforests?
Animals - Do the billions of animals raised for the food industry suffer?
Recycling & Waste - Can we justify the production of mountains of disposable packaging, discarded in 2 minutes?
---
February 1996

Born in 1910 this Albanian Roman Catholic nun and Nobel Peace prize winner, Gonxhe Bojaxhiu, known as Mother Teresa enchants everybody she meets. How such a small, frail frame can hold such a big and brave heart has got to be one of the greatest miracles of modern humanity. She created the Net of the Charity Missioners with branches in over one hundred states from New York to Paris andCalcuta.
She is known as the "strongest woman in the world," and as Navin Chawla, one of her biographers, says, she has alwaysrepeated :
"I am nothing but a pencil in God's hands."
---

The Blue Ribbon Campaign for online Freedom of Speech is a symbol of defiance against the abuse by the political power brokers who have placed the freedom of speech on the Internet at risk. A blue ribbon was chosen as the symbol for the preservation of basic civil rights in the electronic world.

A bill was signed in February 1996 by US President Bill Clinton which effectively muzzles the Internet.

Web builders are encouraged to display the Blue Ribbon symbol on their pages in support for the campaign against the US Congress in acting against the freedom of speech of men and women throughout the world.
---
January 1996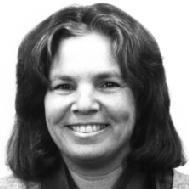 Sharon Cermak's return to Romania in June 1995follows a 1992 humanitarian mission with Associate Professor Linda Fetters of Boston University's PT Department. Sharon helpedevaluate the physical and mental development of children at St. Catherine's Orphanage in Bucharest..

The world's media so easily loses interest in human tragedy. In Romania the daily struggle for the orphans continues. This web by Sharon, who is Professor of Occupational Therapy at Boston University, offers an insight into the orphan's plight and some images of hope for a land shattered by the greed of its past rulers.
---
---
Global Web Builders Email
global@gwb.com.au
---