Tuesday, 11 March, 2003, 16:02 GMT
Israel's Secret Weapon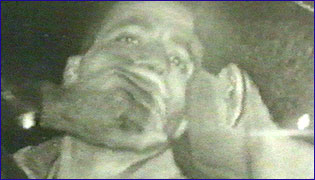 Owing to the extended coverage of the Azores Summit meeting between the US President George W. Bush, UK Prime Minister Tony Blair and Spanish Prime Minister Jose Maria Aznar, Israel's Secret Weapon has been re-scheduled to be broadcast on BBC Two on Monday, 17 March, 2003 at 2320 GMT.
---

---
The United States and Britain are preparing to wage war on Iraq, for its undisclosed weapons of mass destruction.

Israel's nuclear, biological and chemical capabilities have remained un-inspected.

Meanwhile Mordechai Vanunu has been imprisoned for 16 years for exposing Israel's secret nuclear bomb factory to the world.

Vanunu is seen as a traitor in his own country.

He has been abandoned by most of his family and has spent 11 years in solitary confinement.

Today only an American couple, who have legally adopted him, are among the few visitors he is permitted.

This film is the story of the bomb, Vanunu and Israel's wall of silence.

Producer: Giselle Portenier
Reporter: Olenka Frenkiel
Executive Producers: Karen O'Connor
Deputy Editor: David Belton
Online Producer: Andrew Jeffrey

Disclaimer: The BBC will put up as many of your comments as possible but we cannot guarantee that all e-mails will be published. The BBC reserves the right to edit comments that are published.